ZMT Tailpiece
History and development of ZMT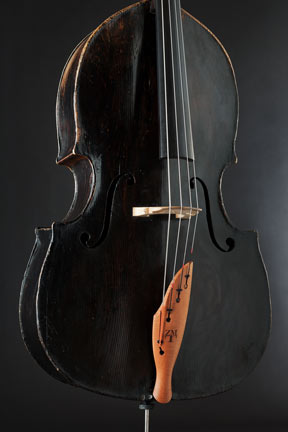 ZMT is the culmination of years of research, development and testing coupled with deeply-rooted traditional knowledge and the utmost appreciation of sound aesthetics.
It is the brain-child of a renowned double-bassist, Zoran Marković. During his long and successful career as a soloist, chamber and orchestra member and a mentor, he has continually searched for new frontiers in the quality and beauty of sound.
Luckily, the double-bass is the least acoustically perfect of the violin-family instruments. This led him to delve deep into the science of physics, acoustics and fine craftsmanship and search for possible improvements for his instrument. After carefully studying and re-examining the standards of lutherie which have been around since the 16th century, he started experimenting with different shapes and structures of the tailpiece to develop a richer sound.
After testing only a few crudely chiseled tailpieces on his double-bass, he was immediately struck in awe of the discovery he has made. Sharing his invention with the world immediately became his primary occupation.
Nine years have passed since the first working sample. A constant cycle of innovation, research, development and testing resulted in a product of finest quality and ultimate precision; an improvement to sound, available to every musician in the world - the Zoran Marković Tailpiece.